Mold Machinery for industrial use industrial hanging heaters
Mold Machinery for industrial use industrial hanging heaters
Product Description
Brass nozzle heaters are a top-quality product that is the result unique high-technology.
They are sealed against external agents such as melted plastics.
HengBo are a rugged prodyct that is very resistant to wearing and shocks.Their high watt-density per square centimeter allows a fast and safe reaching of the required working temperature.
During manufacturing,the heaters are submitted to extremely high pressure that ensures high insulation,excellent thermal exchange,lack of internal voids,perfectly smooth contact area for an optimum and uniform heat transfer to every part of the nozzle.
The inner profile is perfectly round,providing a perfect coupling with the nozzle.Size of the connectiong cap is minimal,giving extremely limited overall dimensions.
Power connection is performed by a metal braiding cabl,standard length 1m,with two nickel power leads and one galvanized-copper grounded lead.
Application
| | |
| --- | --- |
| Industrial Heater | Nozzle Band Heaters |
| 1 | Injection molding |
| 2 | Blow-molding |
| 3 | Plastic extrusion |
| 4 | Container, pipe, or tank heating |
| 5 | Pharmaceutical applications |
| 6 | Applications in the food industry |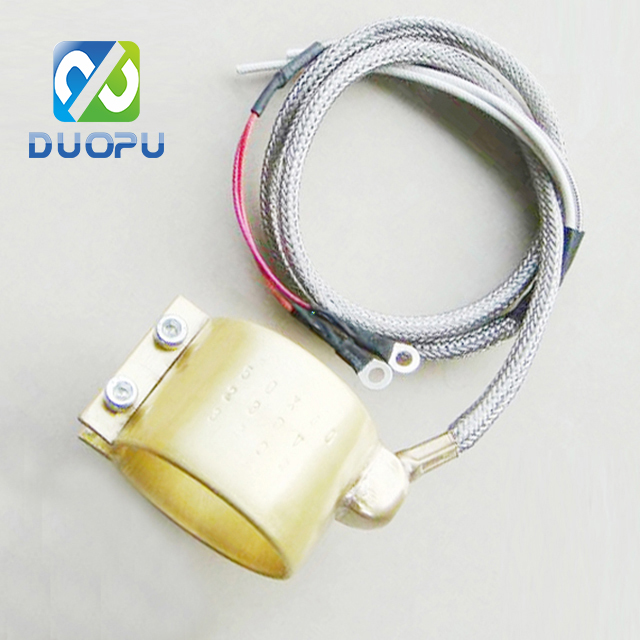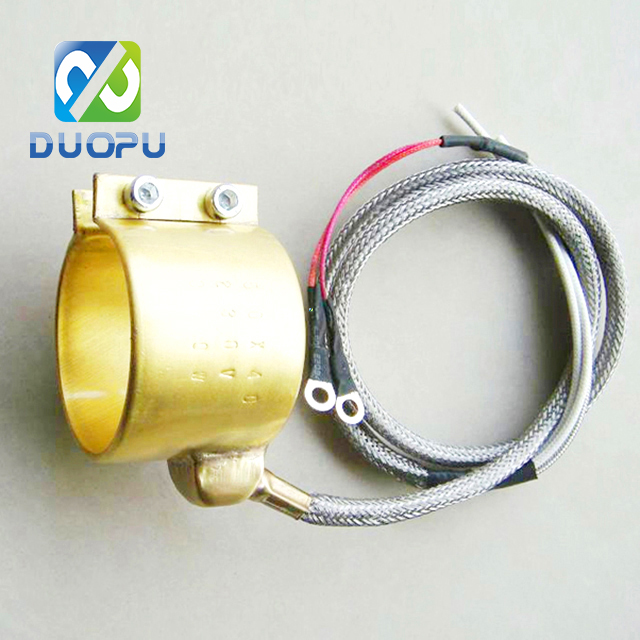 OEM&ODM:Aviailable
Photos of products
Producing Process
Certification