Flexible heater silicone heating mat/sheet duopu
ProductDetails
ProductAttributes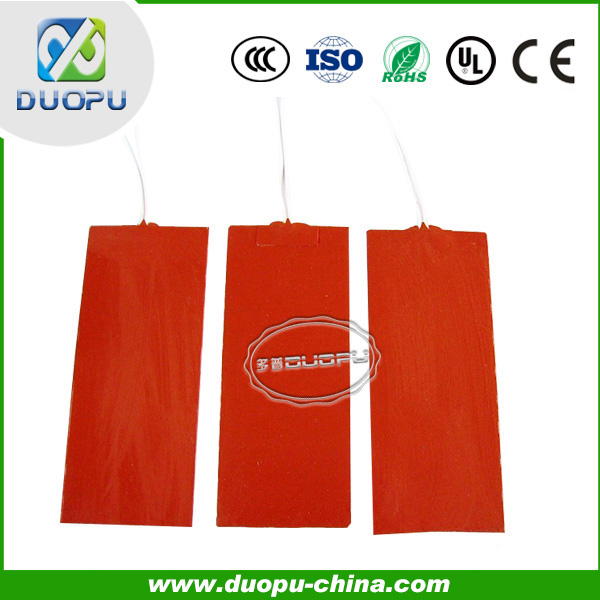 Flexible heater silicone heating mat/sheet
Silicone rubber fiberglass insulated flexible heaters can improve heat transfer and speed warm-ups where controlled heating is required in confined areas. Two circuit designs are available: etched foil or wire wound.
Design Future:
* Custom designs & Flexible
* High di-electric strength and resistance to di-electric fatigue
* Ozone, weather, and chemical resistant
* Flame retardant and non-toxic
* Proven thermal stability
Application
Flexible heater silicone heating mat/sheet
* Control Bridging and Corrosion in Hoppers
* Process Control and Maintenance
* Heat various vessels and objects
producing process
Flexible heater silicone heating mat/sheet

Certifications
Company Information
Yancheng DUOPU Import & Export Co.,Ltd. is one of China's leading researchers, manufacturers and sellers of electric industrial heating elements. We have worked in this field for more than 10 years. Our chief products include Ceramic Infrared Heater, Ceramic Heater Elements for Welding Gun and etc..